The Team
Service Manager:- Ali Hendley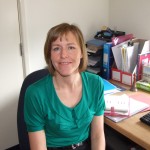 Ali joined Headway in February 2012.  Ali has a degree in Sociology, a Certificate and Diploma in Management Studies and is part way through her Masters Degree in Business Administration.  Before joining the Headway team Ali spent 20 years working for local and national charities specialising in the provision of essential support services.  Ali can often be found on her computer filling in fundraising applications, updating the Headway business plan, reviewing policies and procedures or looking at the budget.  She loves any excuse to come and join in downstairs!
Enablement Service Lead:- Fiona Barnes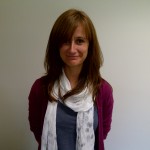 Fiona has been with us since June 2010.  She is passionate about psychology and believes she has found her vocation in Headway.  She utilises her Psychology degree and counselling skills to complete informal assessments, provide motivational and emotional support and oversee the goal programme for the Enablement Service.  Her future plans include completing the Msc Cognitive Neuropsychology, furthering her counselling training and continuing to develop the Headway Enablement Service.
Trainee Enablement Manager:- Alex Allen-Jones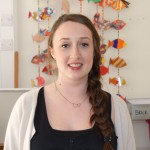 Alex joined the Headway Gloucestershire team in April 2013.  She has a degree in Social Policy and has previously worked with people who have dementia as an Activities Co-ordinator.  Alex is currently responsible for managing and developing our programme of activities.
Senior Support Worker:- Lewis Koprowski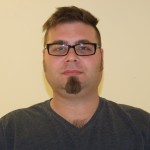 Lew started working at Headway in August 2013 and has over 10 years experience in caring for vulnerable people and 2 years working specifically with acquired brain injuries.  Lew has a degree in music and looks after all our amazing volunteers.
Community Links Worker – Vikki Triffitt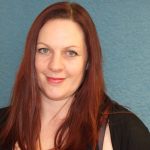 For the last 10 years Vikki was a Deputy Manager with Voyage Care Services, working with adults with Acquired Brain injuries. She has been working in the Health and social care sector for the past 20 years, and is passionate about supporting people achieve their goals, maximising their independence and enabling people to live a fulfilled life.
Community Links Worker – Estelle Watts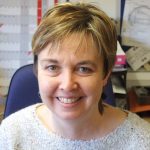 Estelle joined Headway in February 2015. She has a degree in English and qualified as a social worker in 1993. Before joining Headway Estelle worked with adults with disabilities, and with children and families. She enjoys helping people problem solve and achieve their personal goals, as well as things like walking her dog, cooking and making quilts. Estelle is really looking forward to her new role, and to becoming part of the Headway community.
Support Worker:- Andy Willey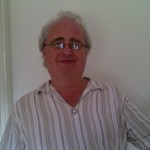 Andy has been at Headway since 1999. His background is in Social Care specialising in epilepsy. During his time at Headway he achieved a degree in Health and Social Welfare, studying in his spare time. Andy has many talents including music, film and art. He has a particular skill with those who have communication difficulties and whose injuries are severe.
Support Worker:- Leanne Harris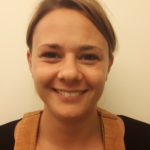 Support Worker:- Julie Crisp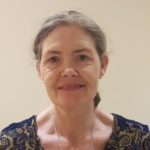 Julie joined the Headway team in December 2017. Previously she has worked with adults in the learning disability sector for a number of years. Julie has a NVQ level 3 in health & social care and a level 2 in mental health awareness. Julie loves to learn how best to support our survivors in their recovery
Day Co-ordinator (Wednesday):- Nolda Schulte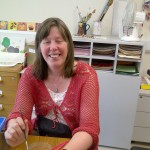 Nolda has been our Wednesday Co-ordinator since the beginning of the Millenium.  Nolda is originally from Holland where she trained as a social worker and completed her Social Work Diploma in 1980.  Since coming to Gloucestershire she has worked for Social Services, Artshape and the NHS Together Trust.  Nolda's strengths are in social inclusion and diversity.  She encourages communication, confidence and building self esteem.
Administrator:- Sam King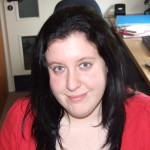 Sam has a level 2 in Business Administration and came
to Headway in June 2010 through the Future Jobs Fund. She proved herself so
useful that she was kept on as a paid staff member. Sam is able to pitch in at
any time with support work including teaching computer skills – she is always
willing to try anything!
Our Volunteers:-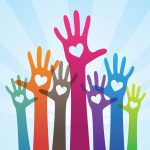 Headway Gloucestershire is fortunate to work with a fabulous team of volunteers who bring unique skills and experiences as well as their dedication, energy and commitment.  Without them we couldn't offer survivors as much as we do today.