The Team
Service Manager:- Ali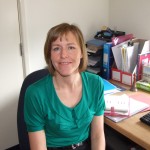 Ali joined Headway in February 2012. Ali has a degree in Sociology, a Certificate and Diploma in Management Studies and is part way through her Masters Degree in Business Administration. Before joining the Headway team Ali spent 20 years working for local and national charities specialising in the provision of essential support services. Ali can often be found on her computer filling in fundraising applications, updating the Headway business plan, reviewing policies and procedures or looking at the budget. She loves any excuse to come and join in downstairs!
Enablement Manager:- Lewis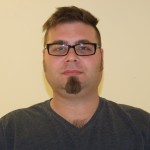 Lew started working at Headway in August 2013 and has 20 years experience in caring for vulnerable people and 8 years working specifically with acquired brain injuries. Lew has a degree in music and looks after all our amazing volunteers.
Deputy Enablement Manager:- Lisa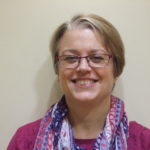 Lisa started working at Headway in January 2020 and has a background in teaching. Lisa most recently worked in a pastoral role within a primary school where she offered emotional support and worked to improve the children's resilience and self-esteem. Lisa enjoys getting to know our survivors and supporting them to achieve their goals
Community Links Adviser – Estelle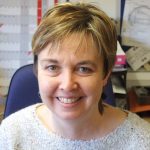 Estelle joined Headway in February 2015. She has a degree in English and throughout her career in both statutory services and the third sector she has specialised in supporting vulnerable adults and children. She enjoys helping people problem solve and achieve their personal goals, as well as things like walking her dog, cooking and making quilts.
Community Links Adviser – Ellie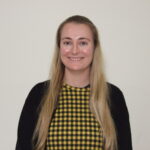 Ellie joined Headway in November 2021. She has a degree in Speech and Language Therapy and has previously worked as a nurse with individuals with acquired brain injuries. Ellie is passionate about helping survivors achieve their goals and regain independence. In her spare time she enjoys walking her 2 dogs around the Cotswolds with her fiancé.
Support Worker:- Sharon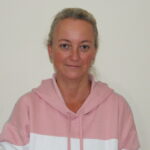 Sharon joined the Headway Gloucestershire team in July 2021. She has previously worked at the Dean Neurological Centre as a tracheostomy and ventilator specialist and brings a wealth of experience to the team. Sharon is eager to further her knowledge of brain injury outcomes and is excited to get to know everybody at Headway Gloucestershire.
Support Worker:- Sarah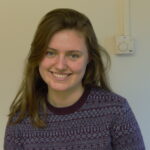 Sarah joined us in October 2021 and comes from a background in teaching. She has a degree in History and French and has lived in France and Spain. Sarah likes getting to know everyone and is interested in furthering her knowledge of brain injury. In her spare time, she enjoys walking and reading.
Support Worker:- Donna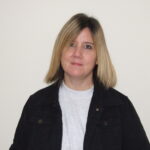 Donna joined Headway in October 2021. She previously worked at a primary school where she held various posts, including the manager of the extended care clubs and as a deputy safeguarding lead. Donna enjoys supporting people achieve their goals and getting to know everyone at Headway, and is keen to further her knowledge of brain injury. In her spare time Donna enjoys going for walks, to the gym, socialising and knitting.
Art Project Lead:- Nolda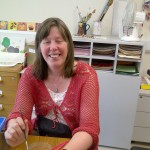 Nolda has been part of the team since the beginning of the Millenium. Nolda is originally from Holland where she trained as a social worker and completed her Social Work Diploma in 1980. Since coming to Gloucestershire she has worked for Social Services, Artshape and the NHS Together Trust. Nolda's strengths are in social inclusion and diversity. She encourages communication, confidence and building self esteem.
Pottery Tutor:- Kath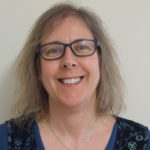 Kath has been running pottery sessions at Headway Gloucestershire since 2002. She has a Degree in Ceramics and a Further Adult Education Teaching Certificate. Kath has 20 years of teaching experience and has taught in various areas of adult education including mental health, learning disability and adult evening classes at Gloucestershire College. She has also taught in School Arts weeks and for School Re- integration. When not working at Headway Kath makes her own ceramics through galleries and craft events throughout the country. Kath enjoys sharing the creative and relaxing benefits of working with clay.
Woodwork & Gardening Tutor: – Mark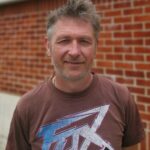 About Mark coming soon!
Administrator:- Sam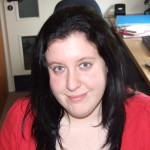 Sam has a level 2 in Business Administration and came to Headway in June 2010 through the Future Jobs Fund. She proved herself so useful that she was kept on as a paid staff member. Sam is able to pitch in at any time with support work including teaching computer skills – she is always willing to try anything!
Our Volunteers:-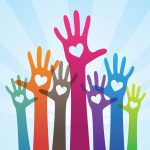 Headway Gloucestershire is fortunate to work with a fabulous team of volunteers who bring unique skills and experiences as well as their dedication, energy and commitment. Without them we couldn't offer survivors as much as we do today.